TENTS AND GAZEBOS
Serena Group is manufacturer of tents, gazebos and tarpaulins
We can repair or replace the roof on an existing structure or create a completely new structure, including the roof.
Bourgoin-Serena will choose the best type of roof according to your needs (canvas is made in France, Belgium or Germany).
All phases from acceptance through research, study, design and final implementation are monitored by our development and design department and verified by the client.
Serena Group aluminum pagodes allow the creation of attractive expandable structures with perfect roof architecture and easy installation.
This modular system allows the gradual expansion of the overall structure in several directions.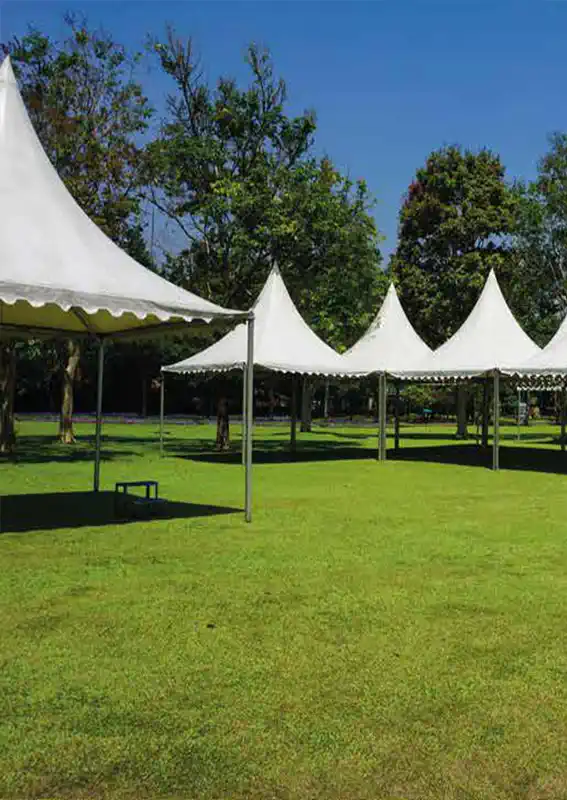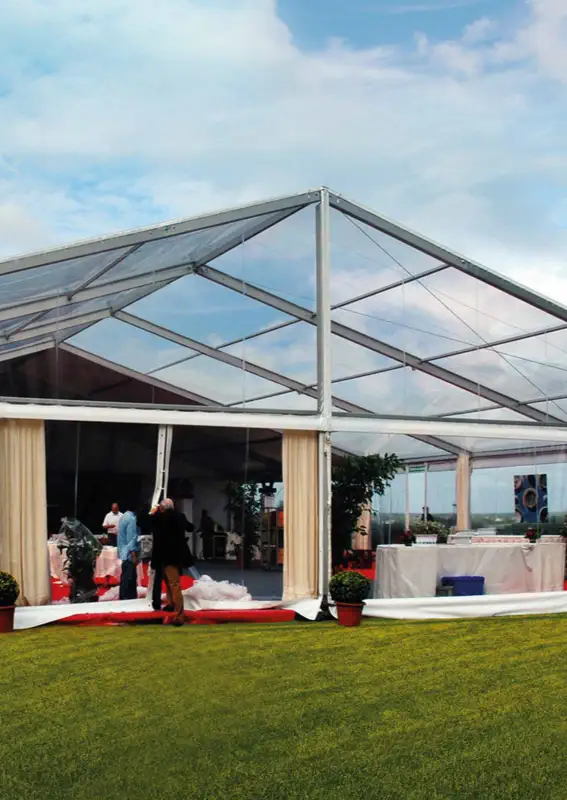 The constructions of Serena Group tents are made of posts, so they are ideal for organizing festive events.
Roofs and walls are made of polyester canvas, covered with a layer of PVC. The weight of the tarpaulin is 650 g / m2.
Aluminum pagodas and tents are quick to assemble and waterproof.
Our products have been verified on the basis of calculations by an independent inspection organization in accordance with Article CTS 7 and comply with Articles CTS 8 and CTS 9 of the Decree of 23 January 1985 concerning tent-type equipment, party tents and construction.
The device can be evacuated in wind speeds of 100 km / h and more and snow loads of 10 kg / m2.
Serena Group does not distribute paper catalogues.
Our product range is constantly evolving and the printed catalogue would become obsolete very quickly.
HERE you can download our catalog in PDF format.